We're the Protection Experts for Your Business
Because your family home isn't the only place where bugs can gather, we also offer effective pest control solutions to businesses that are facing an infestation. At Skaggs Pest Control, we pride ourselves on dealing with all your pest control issues both big and small. And when we say big, we mean BIG!
With a service area that stretches from Nassau County to the Bronx and covers everything in between, we are the company to call if your company has a pest control problem. Whether you are a landlord, a restaurant owner, or property manager, our expert knowledge is at your service!
Don't let any of these pests get in the way of your business operations:
Ants
Bedbugs
Bees, Wasps, and Hornets
Cockroaches
Fleas and Ticks
Mosquitos
Rodents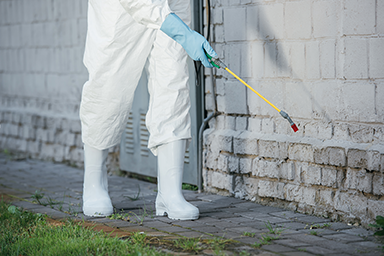 We also provide inspection services to commercial buildings. Annual inspections and regular maintenance are important steps in preventing infestations from growing or even occurring in the first place.
We have the team and the knowledge to tackle your biggest pest control issues across New York City and Long Island. At Skaggs Pest Control - the bugs stop here!